The Chestnut Ridge Typewriter Museum
Page 24.
Copyright September 2004

Click on any image to enlarge.

Kanzler Model 1 B Typewriter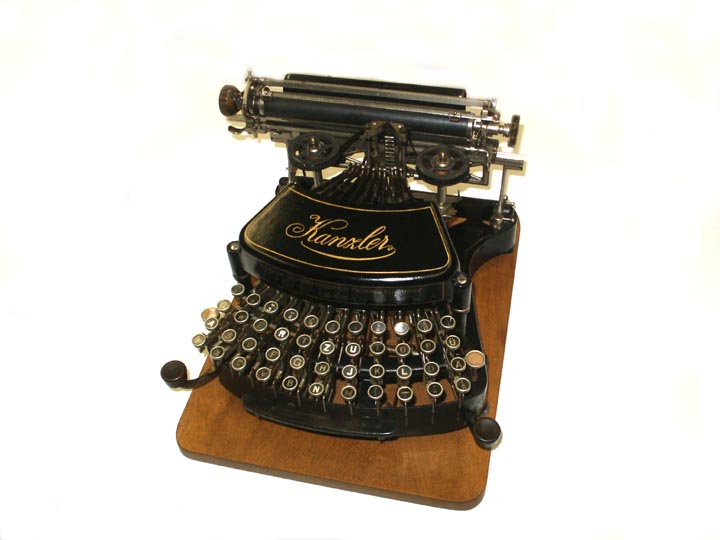 The Kanzler is a German engineering marvel. Each typebar has eight characters controlled by a column of four keys and a shift. The mechanics are really fun. The ribbon is very narrow. The model 1 B has shift keys on both the left and right. This model is very scarce. Serial number 2867. Circa 1903.
Demountable Model 5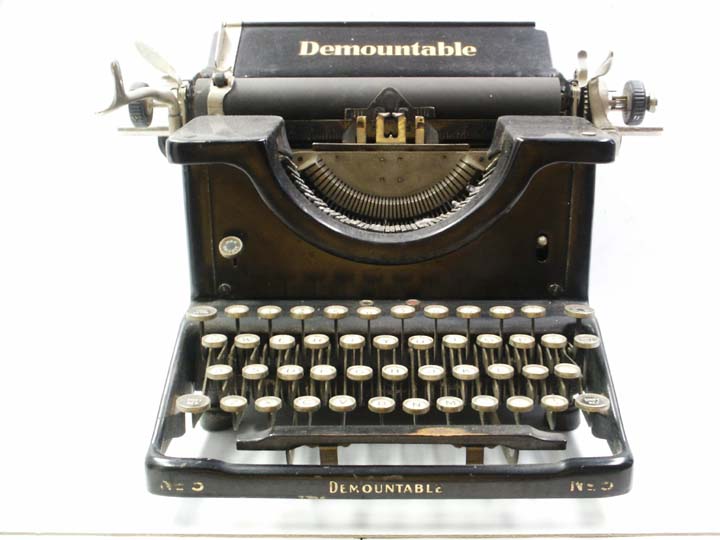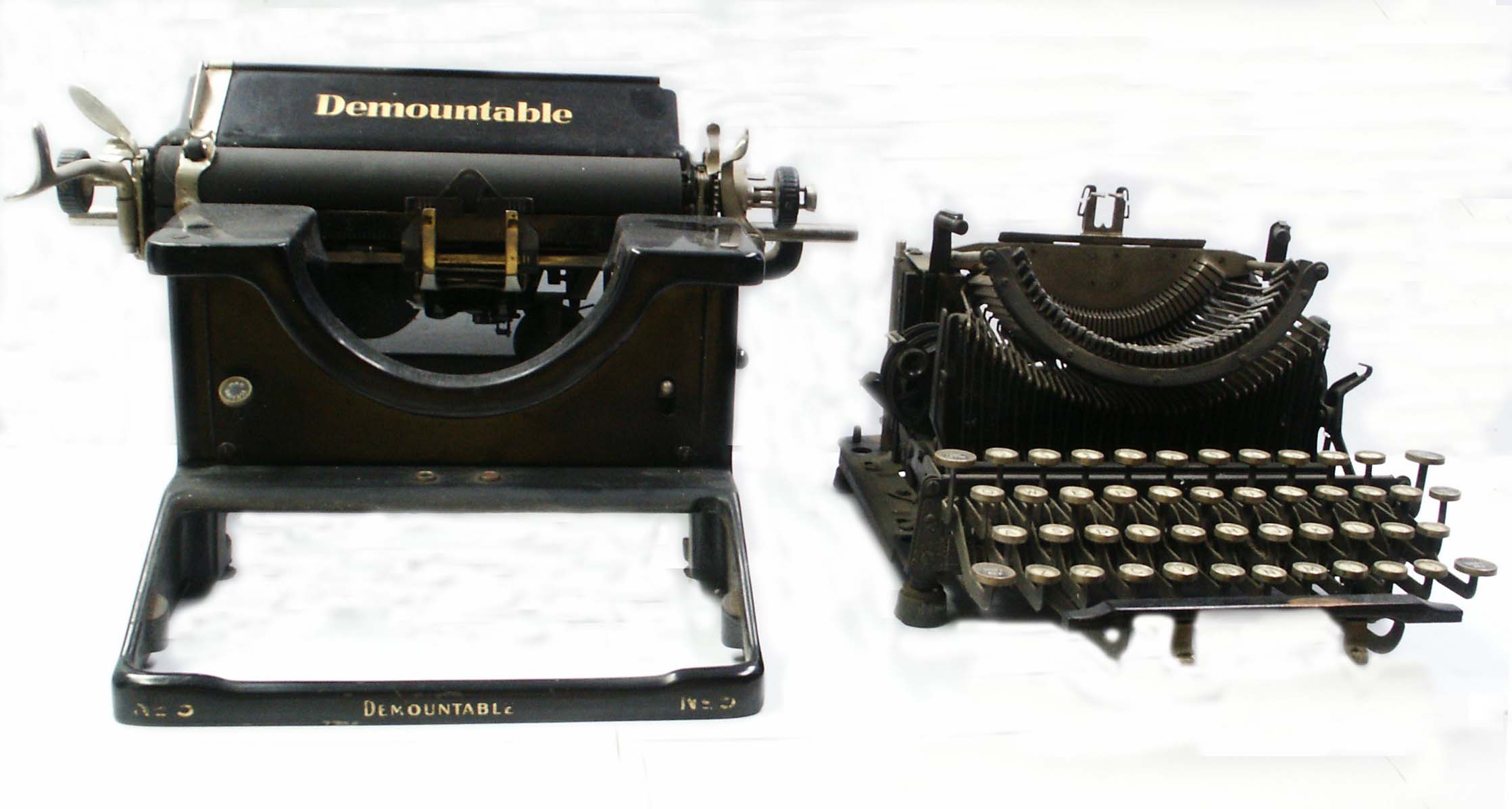 The Demountable is known to come in two models, the 1 and 2. This is a Model 5. I have no data on it and do not know of any others existing. Serial no. B150698. One of the last ones made. Circa 1925. The machine is unusual in that it is quickly disassembled into three parts for cleaning and service.