The Chestnut Ridge Typewriter Museum
Page 26.
Copyright September 2004

Click on any image to enlarge.

Edison Mimeograph Index Typewriter Model 2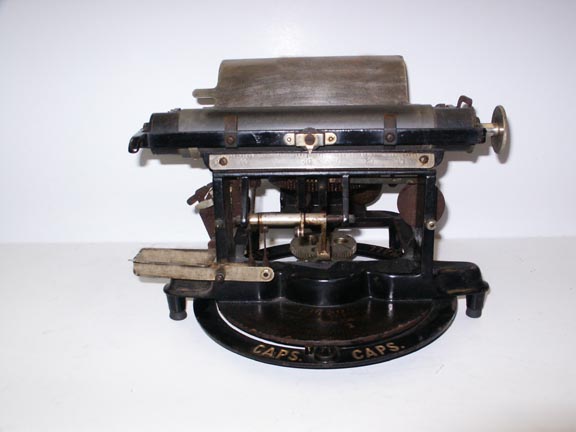 The Edison is a rare circular index machine. The Model 2 is larger than the model 1, having a wider carriage and offering more characters. There is a decorative plate on the front of Model 1, only. Serial no. 2231. Total production of all models was around 3,000 units. Circa 1892.