The Chestnut Ridge Typewriter Museum
Page 28.
Copyright September 2004

Click on any image to enlarge.

Commercial Visible #6 Typewriter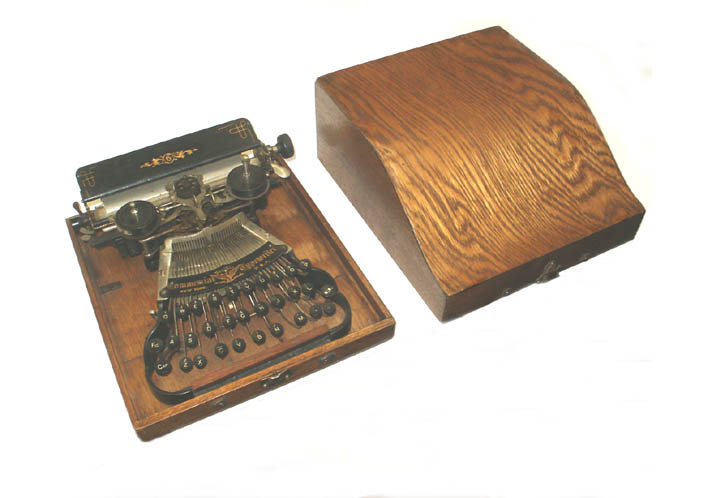 The Commercial Visible was produced in two basic models, the 5 and 6. Only four surviving Commercial Model 5's are known to exist. Serial numbers range from 140 to 345. The Commercial Visible Model 6 serial numbers range from 22000 to 25000. A model A is also known to exist. It is identical to the model 6. This machine uses a typewheel and is relatively rare. Serial no. 22074. Circa 1900.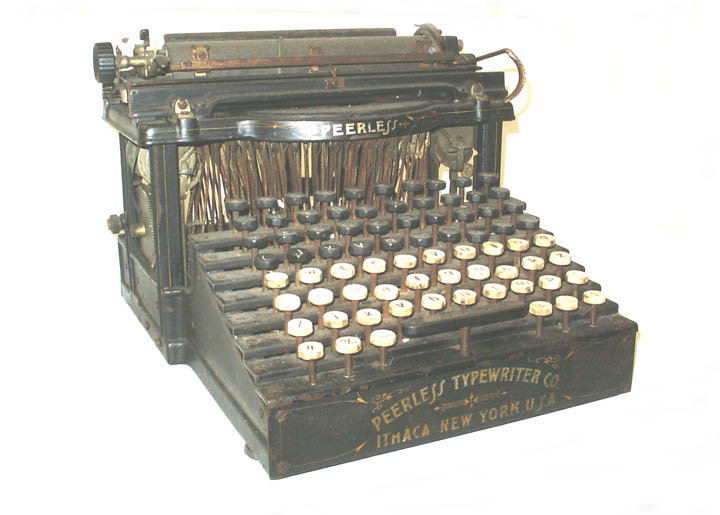 The Peerless Typewriter from Ithaca New York. (Too many cosmetic similarities to the Smith Premier.) Very few were made. Serial No. 3756. Circa 1895.
The Yost is a wonderful complex linkage understroke machine. You must see it to believe it. Circa 1887.