The Chestnut Ridge Typewriter Museum
Page 7.
Copyright September 2004

Click on any image to enlarge.

Harry A Smith Typewriter (Victor)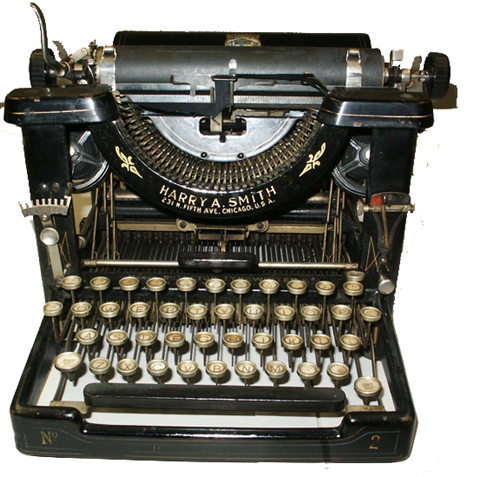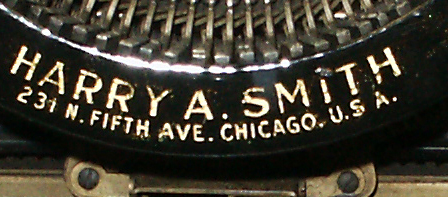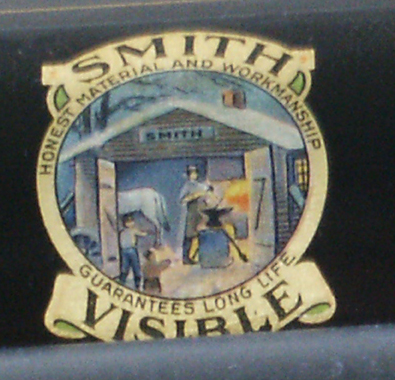 Harry A. Smith was an entrepreneur who was involved in many marginal and failing typewriter companies.
In this case he sold the Victor #2 as the Harry A. Smith. Circa 1915.
The blacksmith logo was also used on other Harry Smith machines. Some of the other machines Smith was involved in: Annell' (Woodstock), Blick-Bar, Burnett, Emerson and Harris Visible.